CP500 - Conversion Parts for Custom CR500 Aluminum Frame Conversions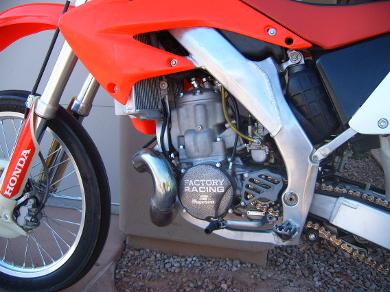 About Us
We ride CR500s and we love building our own custom bikes. As we design parts for our own bikes, we make them available to other do-it-yourself-ers who want to build their own custom dirtbike. The goal of our parts and work instructions is to allow you to build a bike that looks professionally done, even if it is your first custom bike build. Read through one of our conversion manuals and you will see how easy it can be.
We offer a range of conversion parts for different rolling chassis. This includes Y-pieces, radiator outlet tubes, exhaust pipe mounts, silencer mounts, coil mounts and head brackets.

You can buy our parts in our store. Don't forget to download the conversion manuals.